Good news for Christmas
Well, this has not been a good year overall for me, but it seems it might end a little better than it started...
FIATC, my burned car's insurance company is doing a straight good job, so I will get a fair compensation for my car's lost, hopefully over the next week. Hurrah! Now that it seems 70% of the cash invested in my poor 2 years old Honda Civic is going to be restored, I am looking for some candidates to choose the car that will drive my ways everyday... Honda and Mazda are my favourite brands by far as they have excellent cars in terms of motors, design and quality overall.
This weekend I'll have to take a tough decision, which car will I buy? An Honda CR-V, HR-V, maybe a Civic again? a georgeus Mazda 3? Today has been a strange/fine day for more reasons... I proudly work for Atrapalo.com (Barcelona) as a web developer, and we have spent part of the day decorating our offices with Christmas related themes...
This is our humble contribution to the party, an IT department megamacho poster with a snowy touch: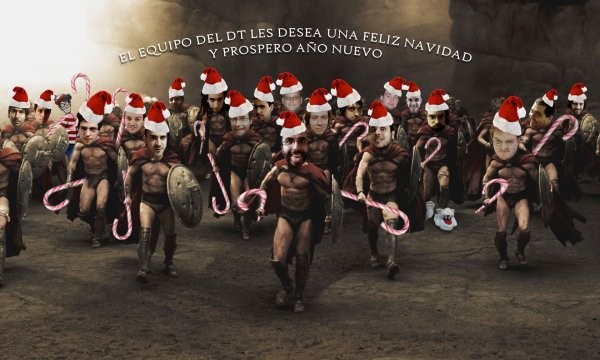 Ain't we creative people sometimes? Merry Christmas!!!