Nautilus subversion integration tool. Execute SVN commands with Gnome scripts
I have been using subversion (svn) for years from the command line... But some months ago I changed my job and I started using windows environments. And I must admit TortoiseSVN is the best GUI SVN client i've seen ever before. While my needs are satisfied in Windows with TortoiseSVN and in Mac OS X with SCPlugin and SvnX, I was lacking a subversion tool to manage my files while exploring files in my Ubuntu (nautilus file explorer). That's why i decided to create my own set of scripts to integrate them on Nautilus contextual menu for a quick access without opening SVN programs or shell. I took the icons from the SVN Workbench since that is the client that I mostly use in Ubuntu and my eye finds the actions faster.
I created these scripts in 2007. You'd rather read this article about TortoiseSVN for Linux before setting any of the following scripts if you want a poslished package without manual tuning.
This is how it looks like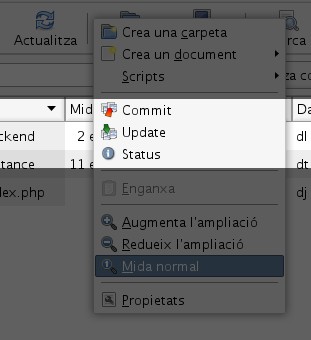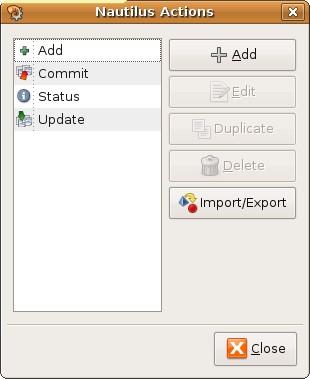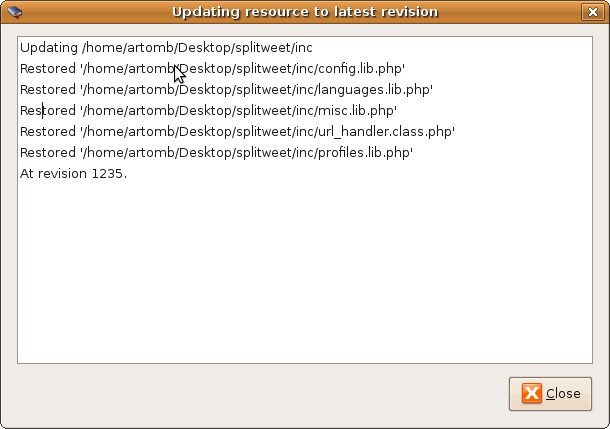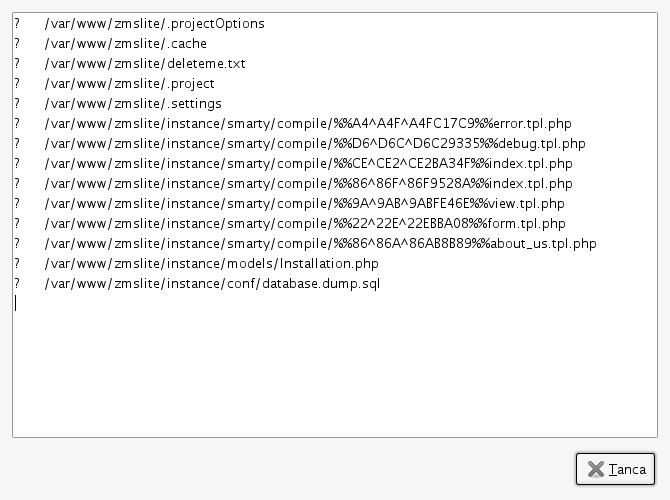 The following actions are supported by now:
svn status
svn update
svn add
svn commit
It takes no more than 5 minutes to implement, for example, the svn checkout. I leave it to you. I post this quickly because there is people around willing to test it. This is not tested anywhere other than in my own machine, but these are easy scripts, I don't think you cope any problems with them.
Installation
Requeriments, not much, really:
nautilus-actions sudo apt-get install nautilus-actions
Zenity (already shipped with your Ubuntu)
Subversion of course, sudo apt-get install subversion
Steps:
Uncompress the TarGz in your home folder
Execute nautilus-actions-config (or go to System -> Preferences -> Nautilus Actions Configuration )

Import every file inside the schemas directory. I deleted the Schemas, since users were having trouble.
Press "Add" in the Nautilus Actions, and fill the information as follows:
Label: Commit (Name you'll see in the menu)
Icon: ~/nautilus-actions/blah/blah/commit.png (Select the ICON you want to show in the menu)
Path: ~/nautilus-actions/blah/blah/commit.sh (Path to the commits.sh script)
Parameters: %M

Go to Conditions tab and select Both in the "Appears if selection contains" section.

Press OK and repeat for the rest of scripts.
Logout your gnome session and log in again.
Download nautilus subversion integration tool (free)
UPDATE, 02 March 2009: Scripts and instructions modified for Ubuntu 8.10 Intrepid Ibex
Possible problems and solutions
The script doesn't launch: Check the scripts are executable (chmod 755), and launch them from the terminal to see errors.